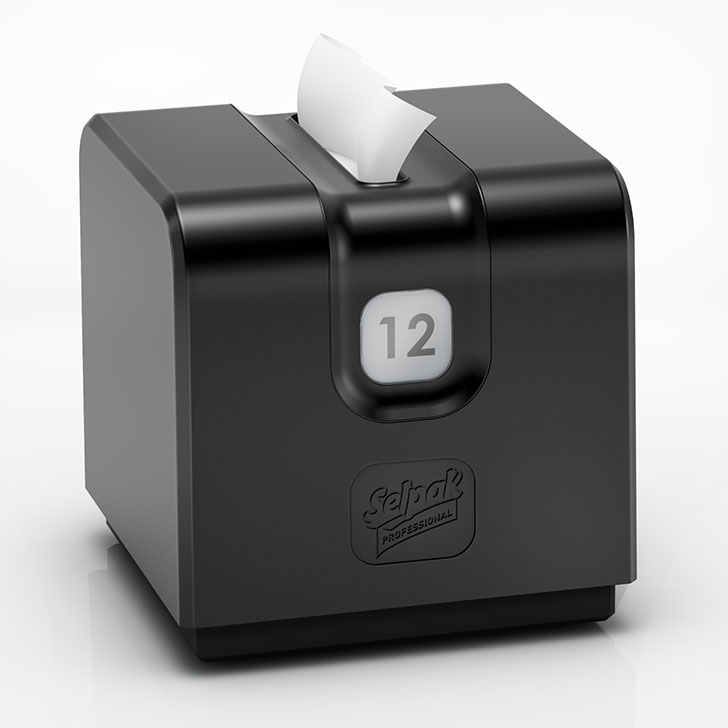 Selpak Pickasso Napkin Dispenser
Customer

Eczacıbaşı, Istanbul

Year

2016

Services

Industrial Design, Design Engineering, Rapid Prototyping, Production Management
Quality and Efficiency Management
V-Fold Napkin Dispenser
Selpak Pickasso Napkin Dispenser, which is an ideal product for businesses such as cafes and restaurants offering limited napkin service, provides hygiene by offering one napkin at a time. This product, which reduces napkin consumption at least 50% compared to traditional systems, is the result of Arman Design's services such as quality and efficiency management as well as design engineering. Reflecting its modern appearance with its broad range of contemporary colors, this product easily adapts to your decoration.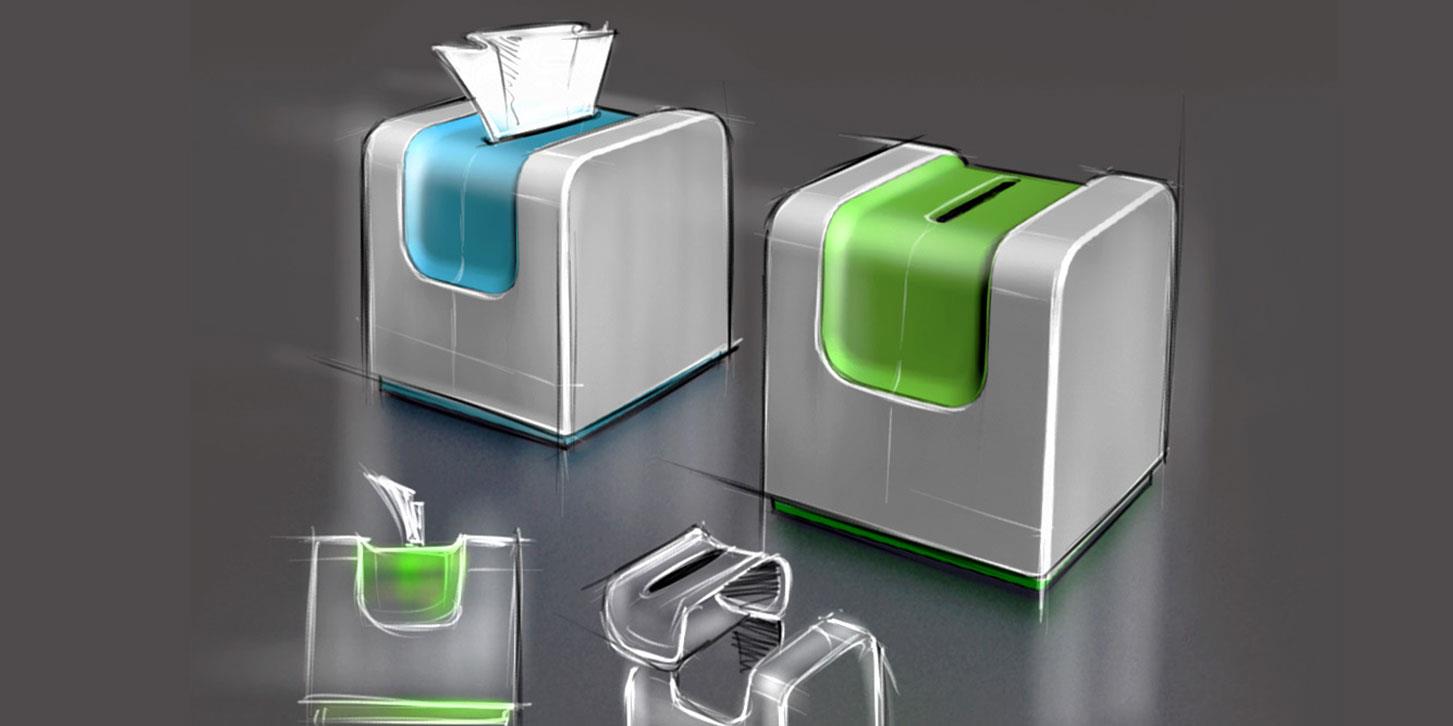 Selpak, a brand that has given its name to paper products, has collaborated with Arman Design to focus on table-top napkin products in cafes and restaurants.  Making a commitment to environmental responsibility, the design quality has distinguished the brand from its competitors. It has become a prominent industrial product design that offers hygienic solutions and prevents unnecessary consumption.
The patented mechanism of the dispenser has increased consumption efficiency up to 60% and allows users to retrieve a single napkin each time. It has attracted great attention due to its color options compatible with various environments.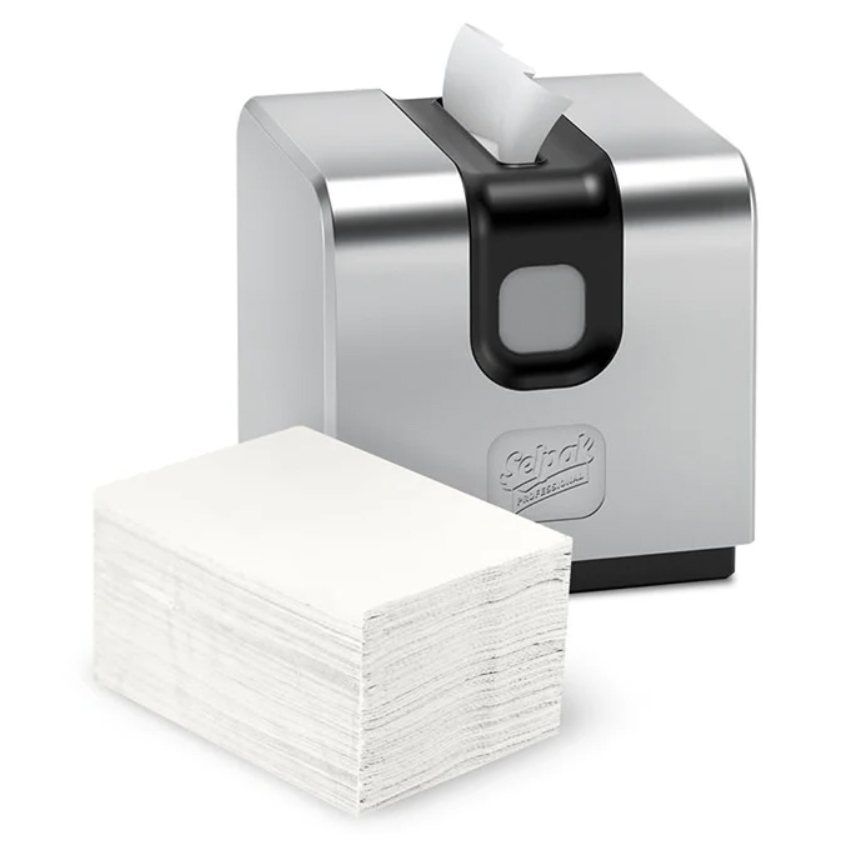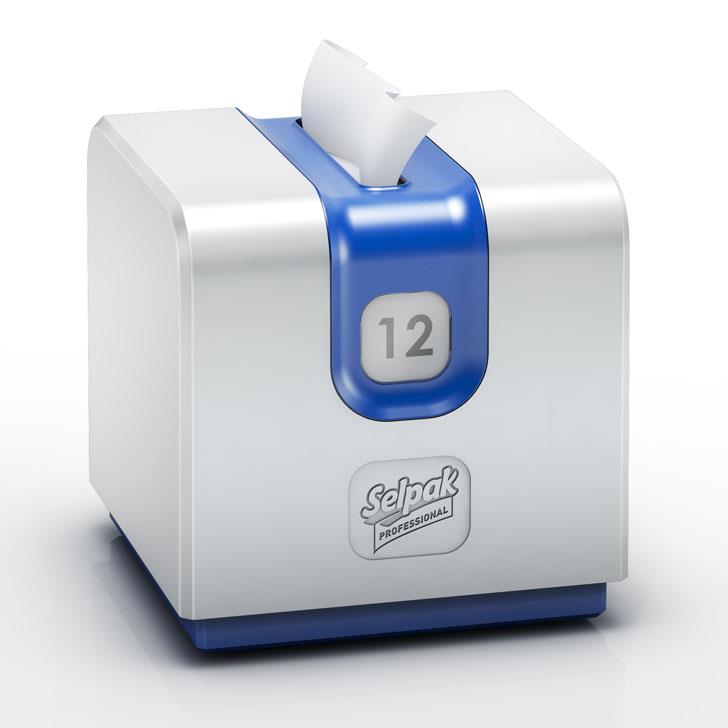 Hygienic and Economical Design
Selpak Pickasso Napkin Dispenser is ideal for restaurants that offer limited napkin service at the table. This compact and modern napkin holder offers one napkin at a time, ensuring hygiene and reducing napkin consumption by at least 50% compared to conventional dispenser napkin systems. It is easily adaptable to your decoration with a wide range of contemporary color options.
Thanks to the V-fold napkin design, the consumer retrieves only one napkin at a time and doesn't touch any other napkin. It has become an indispensable product in the field with its innovative approach to napkin folding.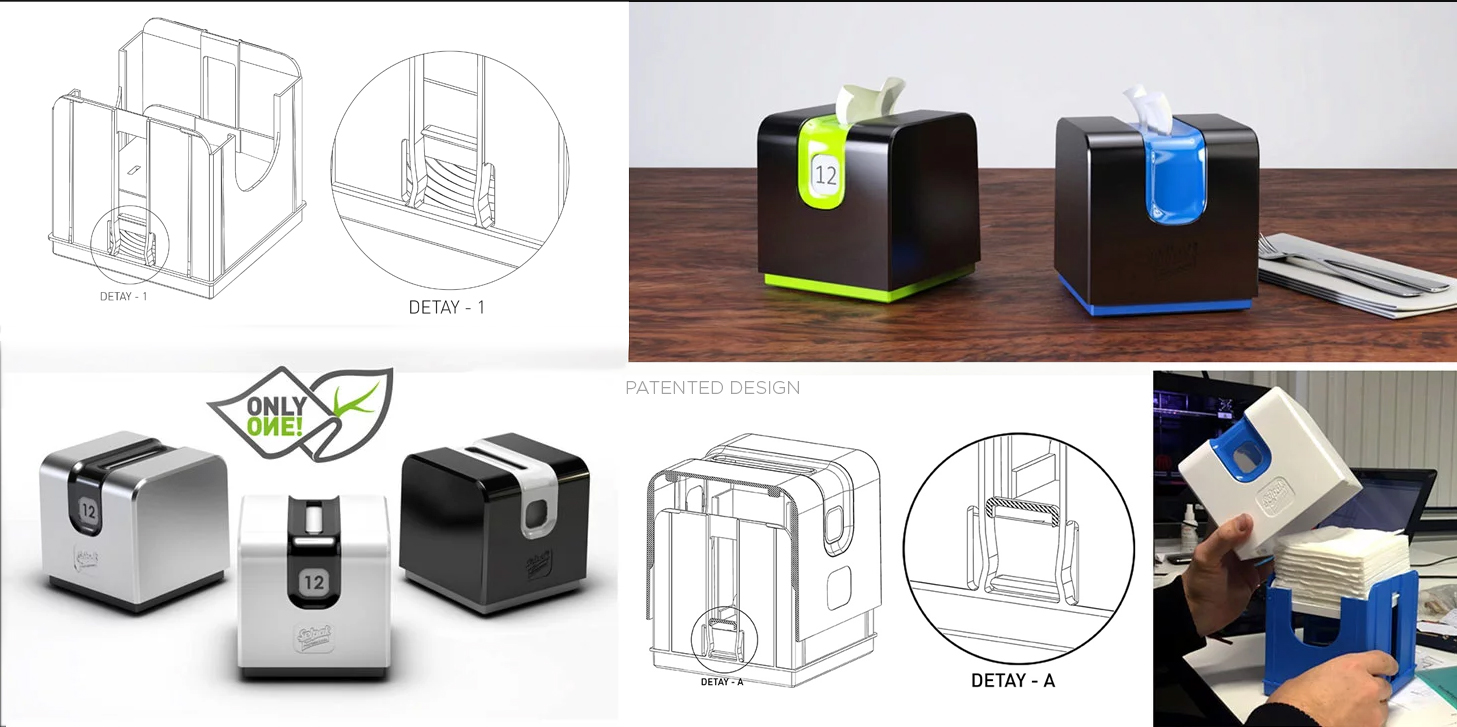 A Product Design Responsive to Businesses and the Environment
The product has a simple geometry and is designed as a simple cube. Its hidden mechanical structure and spring locking feature has been patented by the company. Napkins are placed inside the dispenser, resembling a magazine mechanism. Thus, even the most inexperienced staff can work well with the product because it eases the service traffic during the day. It is an extremely easy to use, economical and hygienic product design for the customer.
Thanks to the hidden locking system, it prevents the consumers from getting more than necessary and increases the consumption efficiency. In terms of product engineering, the weight optimization has been successful. So, even if the number of napkins in the product decreases, there is no possibility for the product to tip over and fall.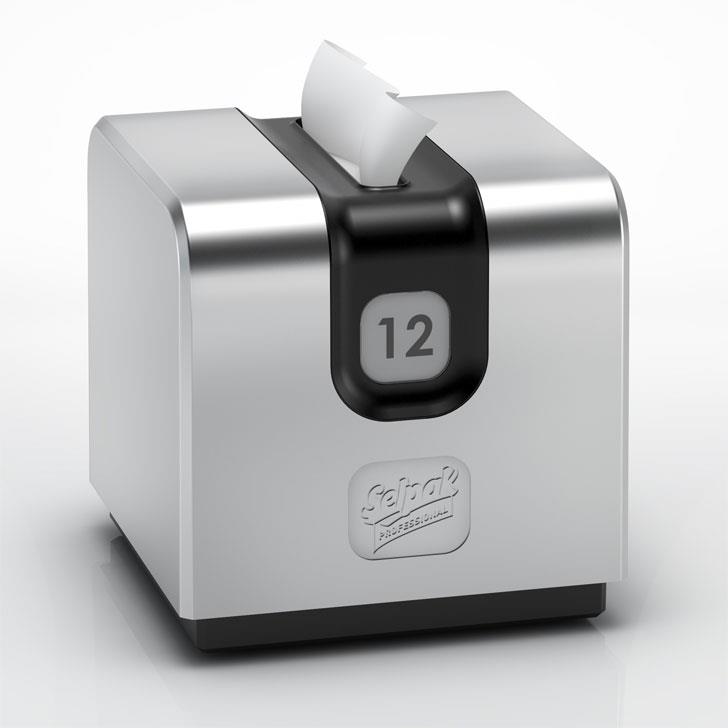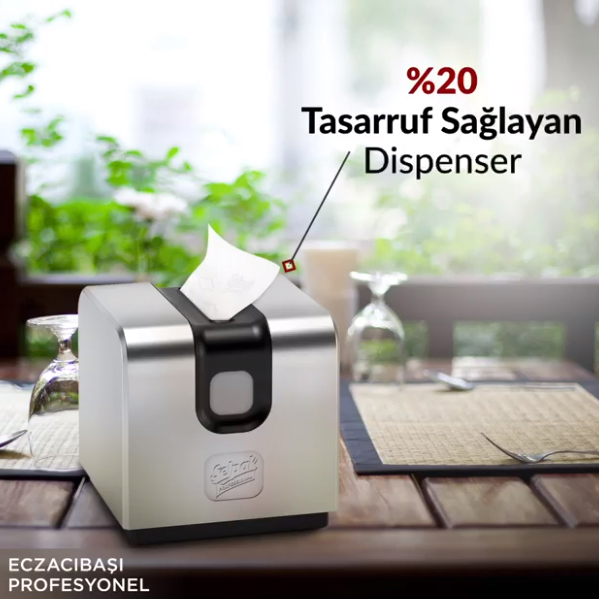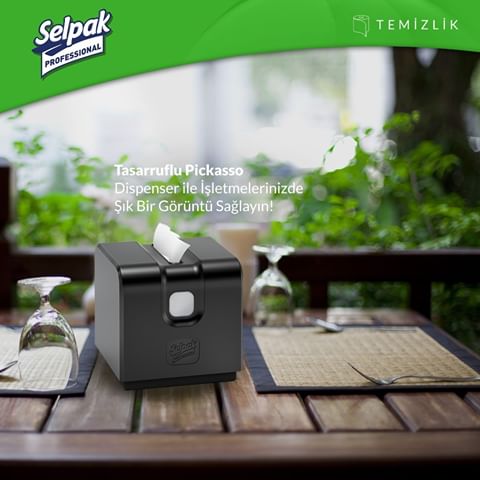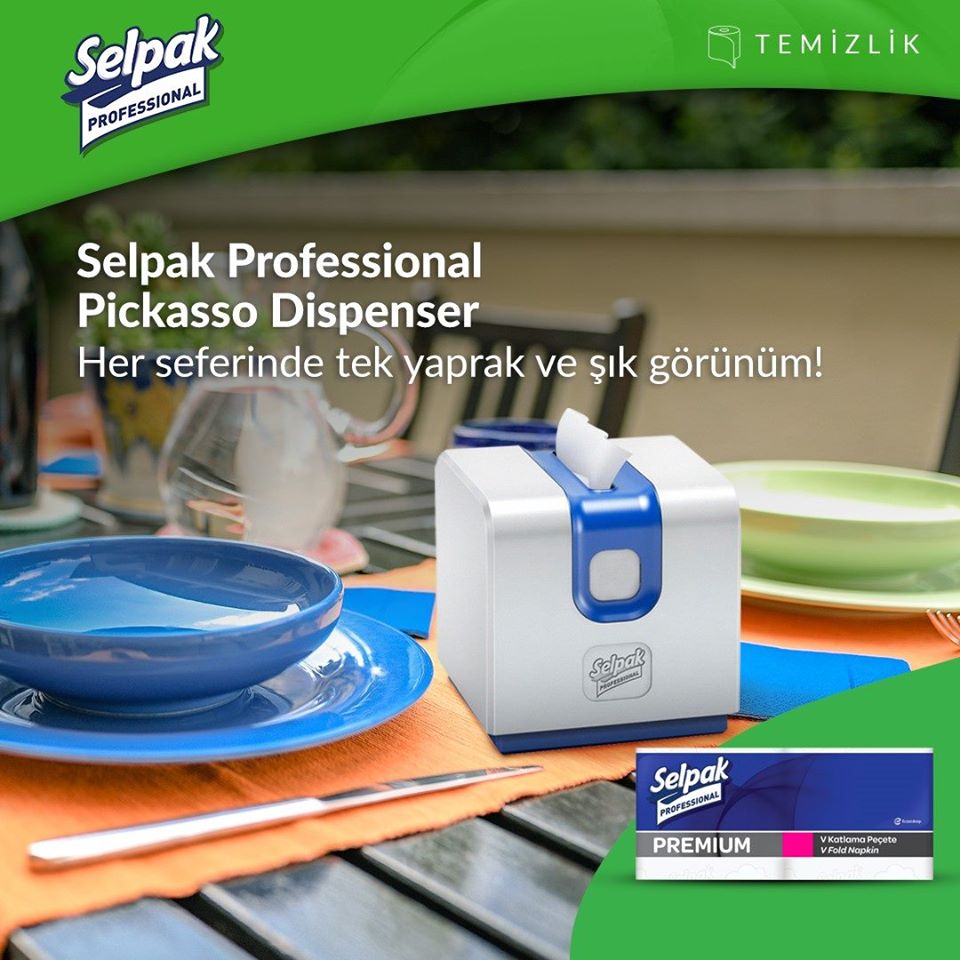 Pickasso is an exemplary industrial product design. Considered as a whole, it fulfills all product design criteria and practicality. It is preferred in businesses such as many cafes and restaurants and supports environmental awareness by encouraging consumption efficiency as well as cost reduction.