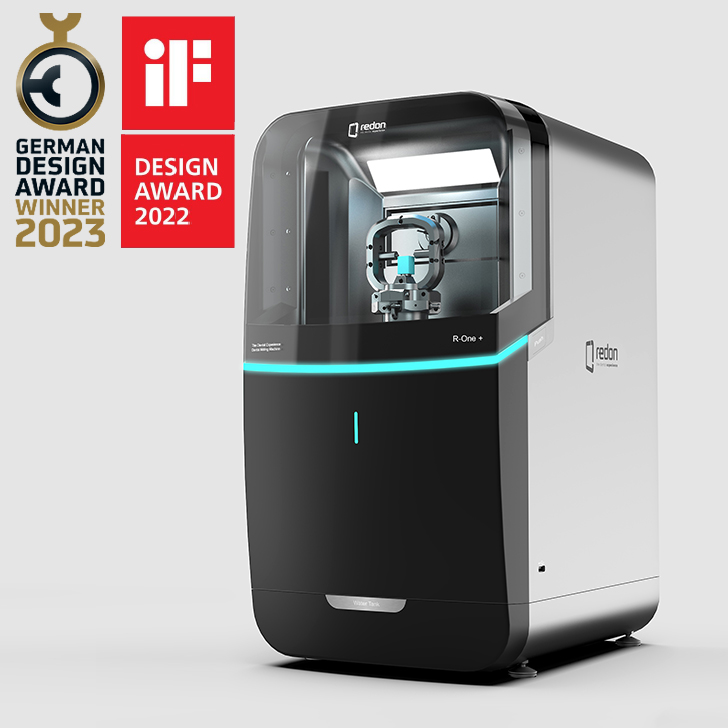 R-One Plus Compact Milling Machine
Customer

Redon

Year

2022

Services

Concept Design, Industrial Design, Research, Design Engineering
Redon One is a compact machining center with advanced technology that is capable of milling specialized materials used in the production of dental prostheses. Its design enables dentists to easily produce high-quality dental prostheses within the clinical environment without requiring extensive technical knowledge or industrial tools and equipment.
The machine features an automatic tool changing mechanism and a water tank to facilitate practical operation without requiring operator intervention. The curved clear acrylic design allows users to monitor the entire machining process, providing a clear reflection of the brand's material and texture identities as defined by our team of designers for Redon.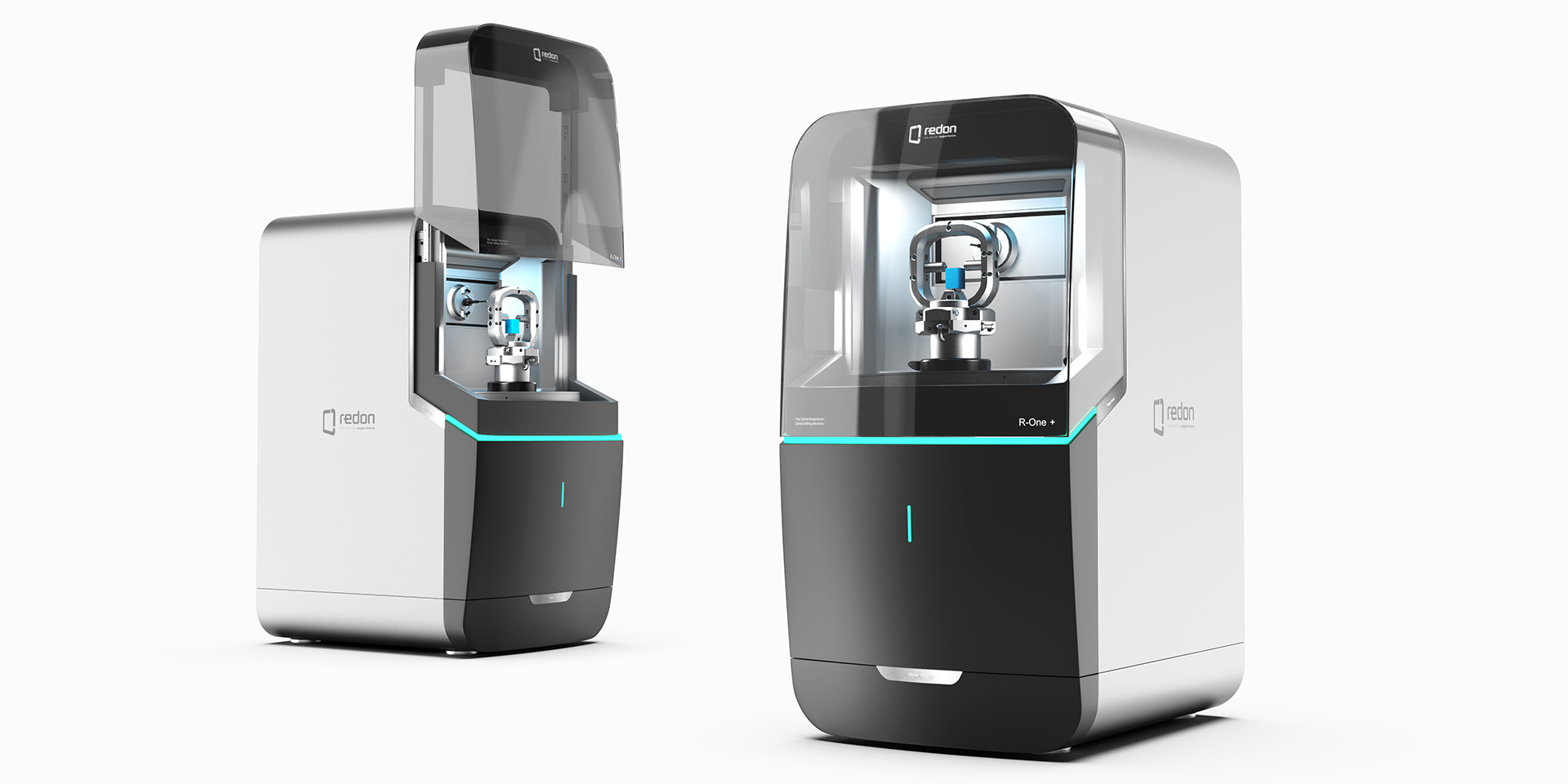 Redon One+ is a state-of-the-art automatic milling machine that produces high-quality dental prostheses. At the same time, the compact housing with its all-round clean design perfectly reflects the demand for progressive high-tech, hygiene and precision.