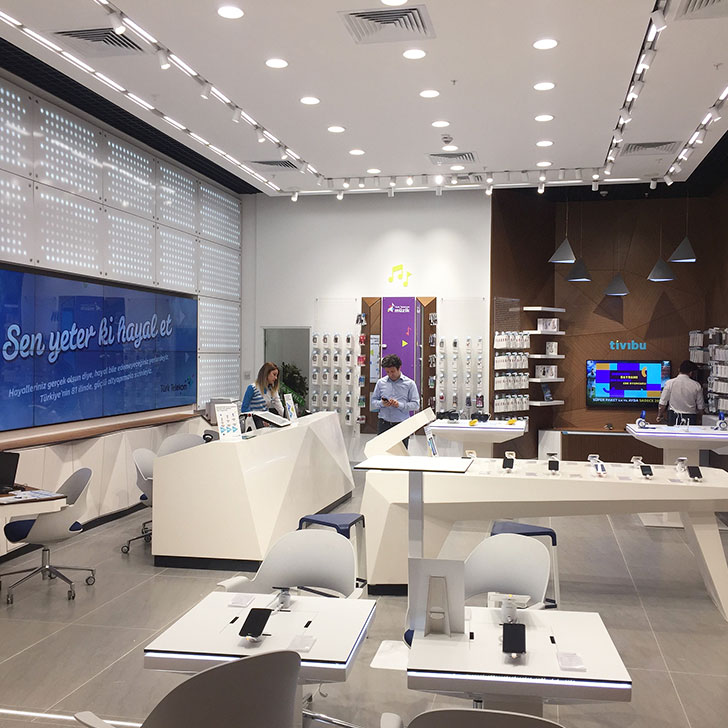 Turk Telekom Dream Store, Emaar
Customer

Turk Telekom, Istanbul

Year

2016

Services

Concept Design, Design Engineering, Production Management, Cost Strategies
Concept Store Design
Turk Telekom Dream Store has opened its first concept store in Emaar Square Mall. This concept store design, which prioritizes the customer experience, offers a wide range of mobile appliances, gadgets, entertainment and lifestyle ideas.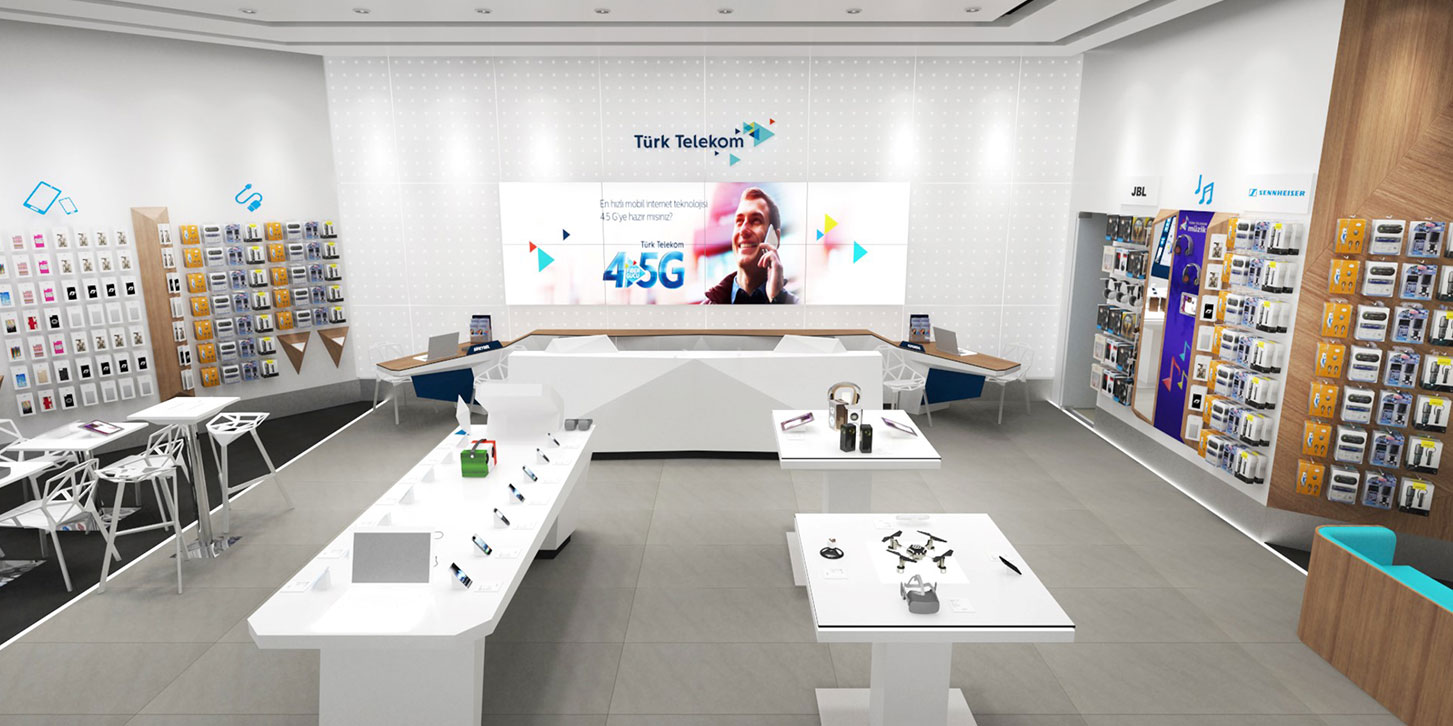 In this digital age we are in, it is not enough for a retail store to have only the products consumers are looking for. Because many products are also available in online shopping sites that can be reached with one click. In order to compete with the appeal of online shopping, the retail design industry highlights the concept of "experience" that is not fully available on websites. Experiential retail or concept design aim to offer consumers a better experience and increase the time they spend in the store.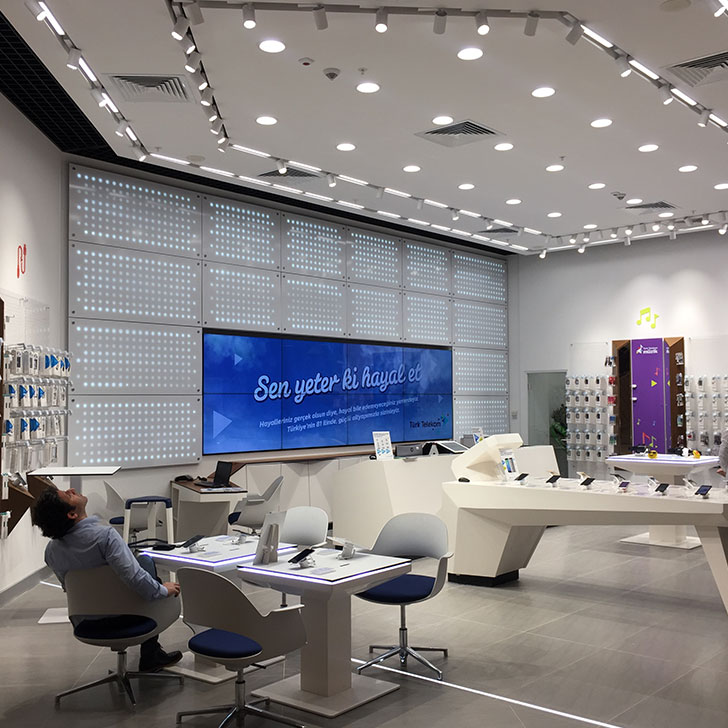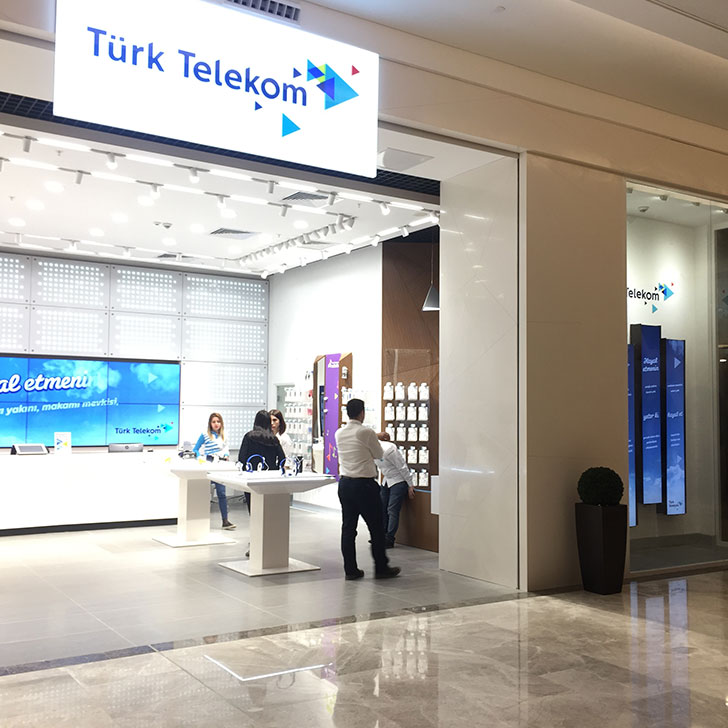 How Should a Creative Concept Design Be?
Brands should definitely consider their target audience in a concept design. The impact of social media, which now has a large place in our lives, should not be underestimated. Stores should consider how to bring social media and their designs together.
Technological developments are as important in the retail world as they are in the digital world. Now, for many customers, the product experience has an important place in purchasing processes. Stores which can combine technology and sales strategies are the ones turning out successful.
See more of our projects