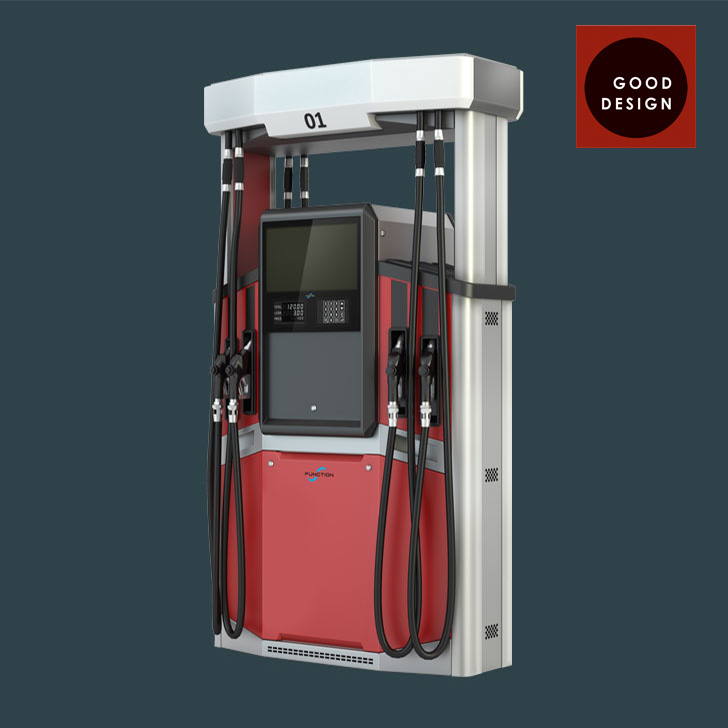 Function Fuel Dispenser
Customer

Mekser, İstanbul

Year

2014

Services

Concept Design, Industrial Design, Interface Design, Design Engineering
Award-Winning Product Design
Functionality, Precision, Quality
Function models are specially designed fuel pumps with outstanding modular structure and functional details. It is an exemplary industrial product design that has a ventilation panel, hangers, composite control panel and keypad. All the pieces come together with a simplistic and smart design approach, forming extraordinary surfaces and creating a striking design language.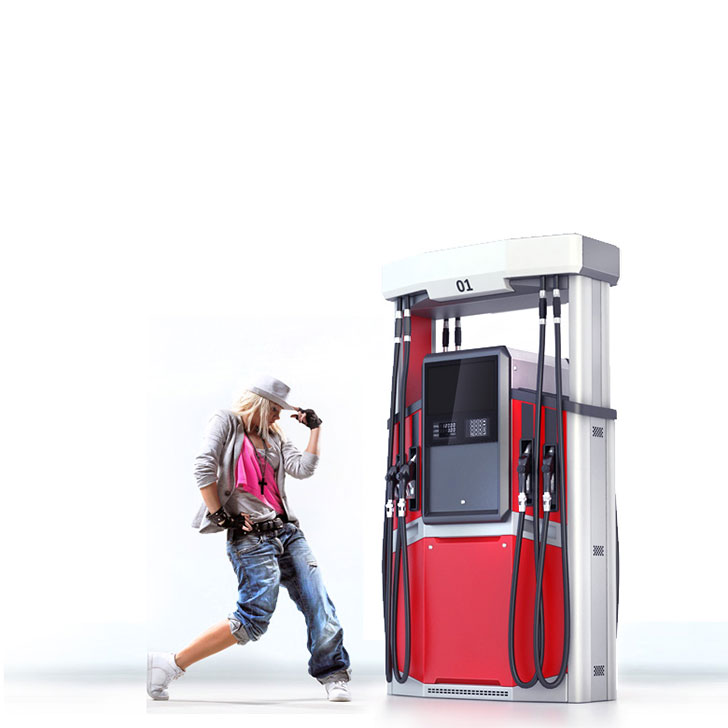 Value and Success of Design
Industrial equipment lose their relatability with the end-user because they focus so much on functionalities and often lack the design touch. Function Fuel Dispenser is a conscious investment to create visual harmony within the product family. The series both bring out the brand value and quality; and provide production and cost optimization. The refined structure of the dispenser reflects the modern, simplistic and stylish design approach.
The product is a successful work of mixing different manufacturing techniques and executing detailed strategies. That's why Function has been awarded with Good Design Award by Good Design, one of the most important international design competitions.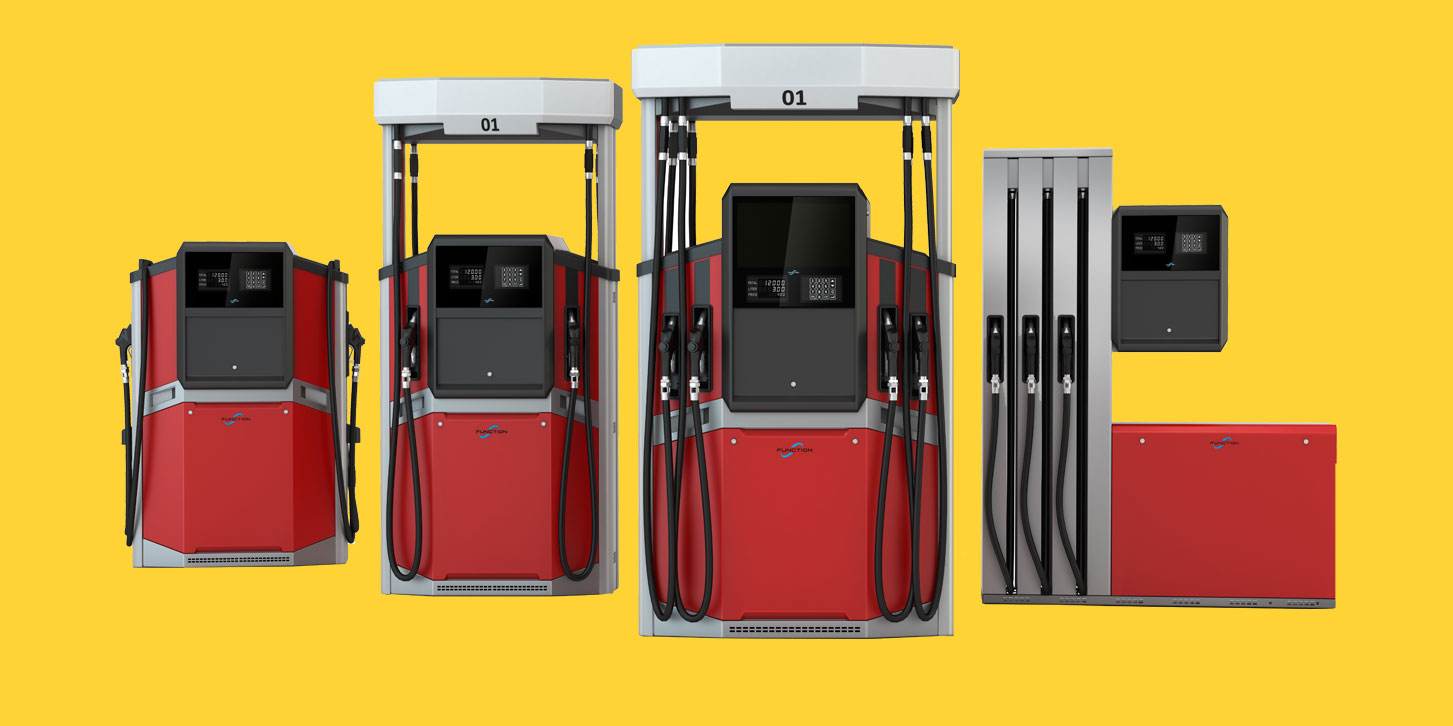 Product Family, Common Language
Mekser cooperated with us to develop a common language for various types of fuel dispensers within the same product family. The reason why they needed a design solution was because there were different types of pumps in fuel dispensers, such as L-type pump, double-pump, side-pump, and their appearances weren't in harmony at all. The different models looked separate from each.
As Arman Design, we designed a common composite space that controls the whole product family. In addition to the unification strategy, this module provided visual continuity and structural consistency. In order to determine different car fuels (such as diesel, unleaded etc.), a circular surface on all pumps were positioned outwards.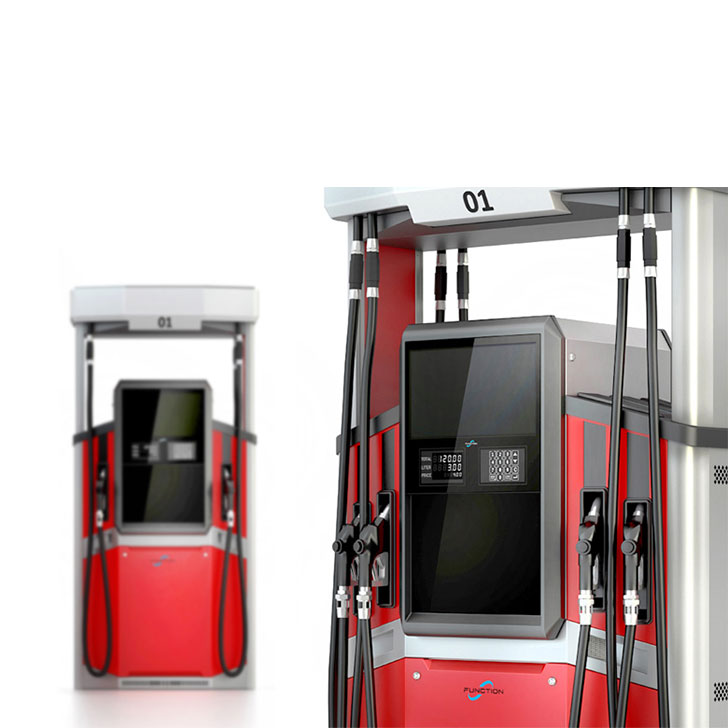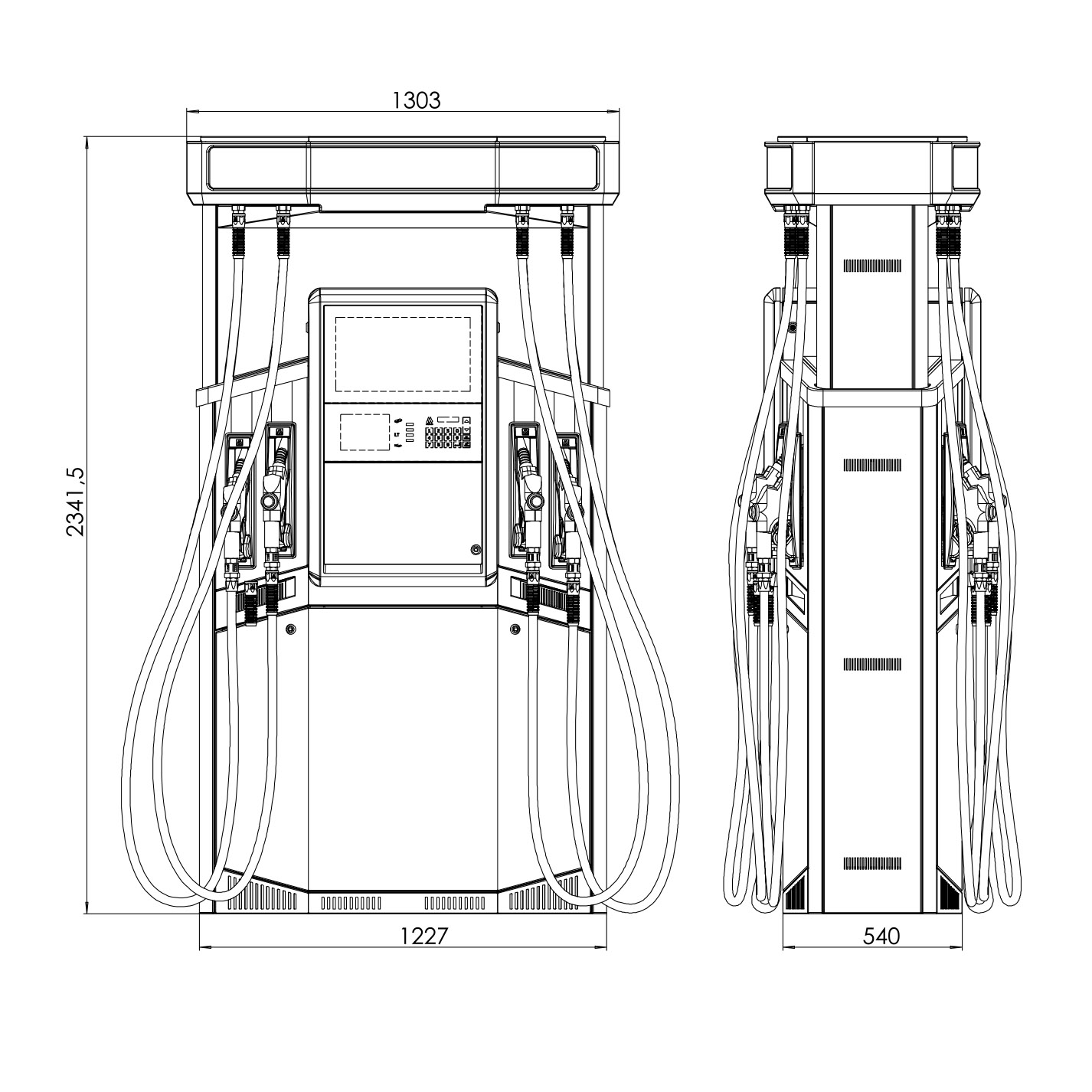 Adapting to the Composite in the Middle
The gray composite part in the middle consists of a section that can be used as a screen or ad space at the top, a control panel in the middle and a plastic surface at the bottom. The bottom part allows third party devices, depending on the different needs of different gas stations. This piece is made of plastic which an unusual material for fuel dispensers. This product is customizable and easy to disassemble.
There are long and short versions of the composite structure. Depending on the needs of the station and the pump type, a screen or visual etc. can be placed on the upper part, or a short plexy can be installed for the control units.
Different Methods of Production
Award-winning Function's product design is carefully carried out both in terms of aesthetics, production and cost strategies. Production can be very labor intensive when product families have different designs. Developing standard-based parts for the family will emphasize visual integrity and provide a great advantage in terms of production efficiency.
Thanks to our rich experience within different sectors, we were able to integrate different solutions which were unusual within the industry. Making the middle composite part plastic instead of sheet was a smart idea to create a more flexible and adaptable alternative. We planned the parts holding the upper canopy on the side as aluminum extrusion profile rather than continuously bending sheet metal at such a long distance. All these deliberate choices made for practicality in manufacturing process created cost advantages in production.