Ke-bot's Design Revolutionizes Hair Transplantation
How much difference can design and innovation make? The story of Ke-bot shows this radical transformation.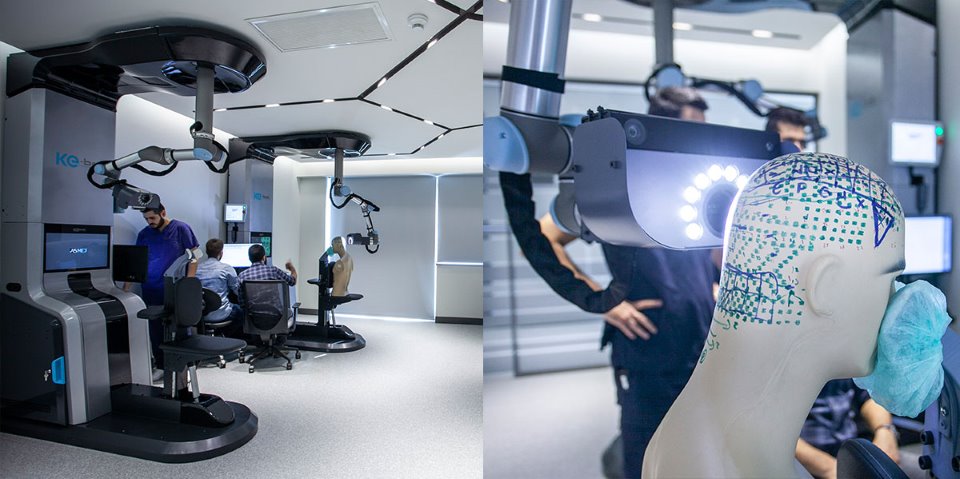 Ke-bot offers solutions to a number of neglected issues which often create dissatisfaction with the hair transplant operations. The robot for the first time makes hair analysis with scientific methods possible, presenting objective data, and enabling technological development in this field. The comprehensive analysis method makes customized surgery planning possible, eliminating the negative outcomes due to individual differences of the patients. Providing radical benefits, Ke-Bot demonstrates great innovation in the sector. How? Let's go over it together…
The Beginning of the Project
Dr. Koray Erdoğan's expectation was to change the traditional hair counting process which is done over the photos, manually, providing subjective results. The aim was to develop an innovative product that provides reliable scientific results in a shorter period of time.
Design Research
Successful hair analysis highly depends on the experience of the doctor. There is no system available to provide objective data for operation planning and success measuring. Methods of analysis are not sufficient to meet the ideal expectations of the patient, even causing faulty boldness in the donor region. To this day, these problems were left unnoticed because no alternative has been proposed.
Project Process
First, the current process was examined to design the concept. The concept of  a robot that makes 360 degree head scanning to generate accurate analysis was designed. The project owner was matched with a consultant among one of our previous clients, a professor on image processing technologies. They developed an artificial intelligence software which was supported by deep learning algorithms. The functions, strategic structure, ergonomic analysis and all design processes of the robot were shaped and the final product was produced.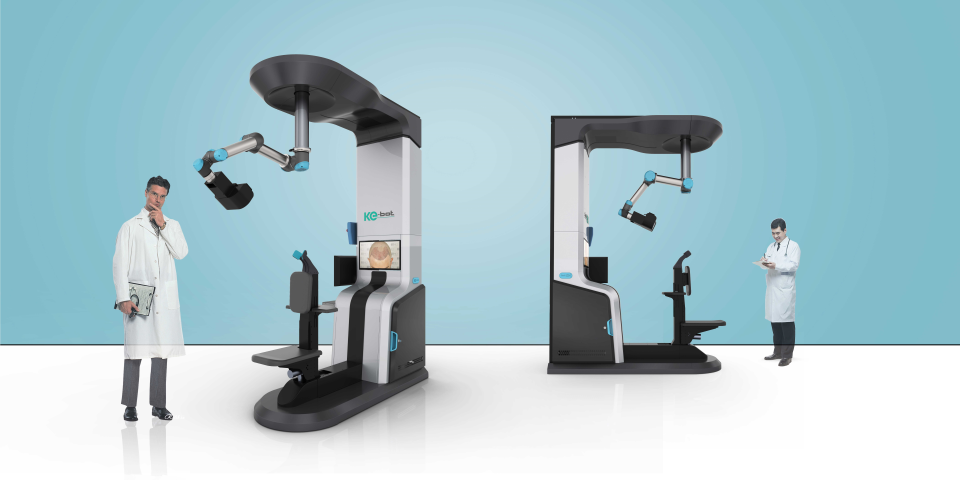 Product and Result
The most important feature of Ke-bot is that it makes a full scalp scan possible, by reducing the time it would normally require from 15 active hours to just 45 minutes. This way, a comprehensive analysis is carried out, counted fully by the robot and scanning a 100% of the head, whereas the conventional method makes a generalization from a manually counted sample region of 1% of the head.
 As a result, comparable data ensures accurate, objective and scientific results, rather than subjective comments based solely on the doctor's experience. It reassures the patient that the analysis is dependable. The re-analysis after the operation can measure the success with concrete data and the product has proved to improve the success rate. Beyond all, the product provides statistical reports which will allow scientific development in the field of hair transplantation.