We Have Renewed Turk Telekom Stores
We renewed Turk Telekom Stores with the 'SMART STORE' concept.
Turk Telekom stores were renewed at all points throughout Turkey with the collaboration of Arman Design. The stores enriched with design solutions became Türk Telekom's new customer interface. These new designs offer its customers better quality TT products with corporate office concept, smart furniture solutions, digital kiosks as well as interactive experience areas.
These smart stores put customer experience design first. They also offer a wide range of mobile devices, technological tools, music systems, accessories, entertainment and lifestyle suggestions. The design approach with smart solutions for customers to easily understand and experience has redefined retail technology and design.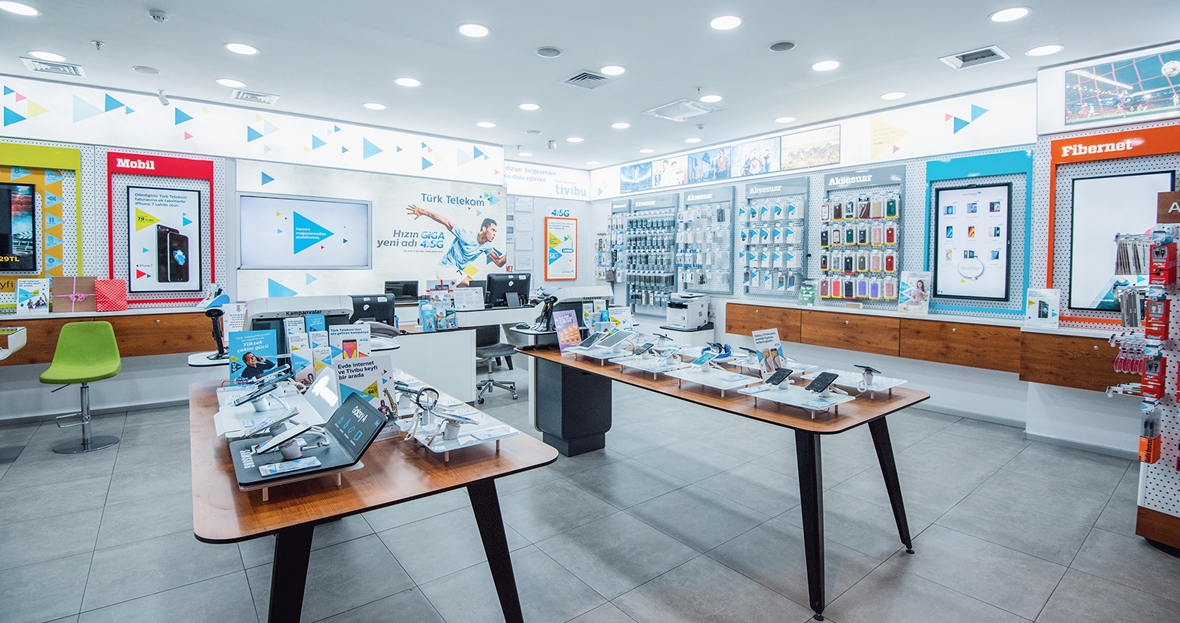 Customer Experience and Satisfaction in Design
In retail design, customer satisfaction and how the stores communicate with the users through design are two important points. And Turk Telekom, Turkey's biggest integrated telecommunications company, is aware of that. The brand went into an "customer-centric" and integrated structure in 2015 to accurately meet customers' rapidly changing communications and technology needs. As Arman Design, we collaborated with Turk Telekom to further develop the brand's relationship with its customers. In the design of service areas, we prioritized the importance the brand attaches to its customers and positioned our design in a way to increase customer experience and interaction.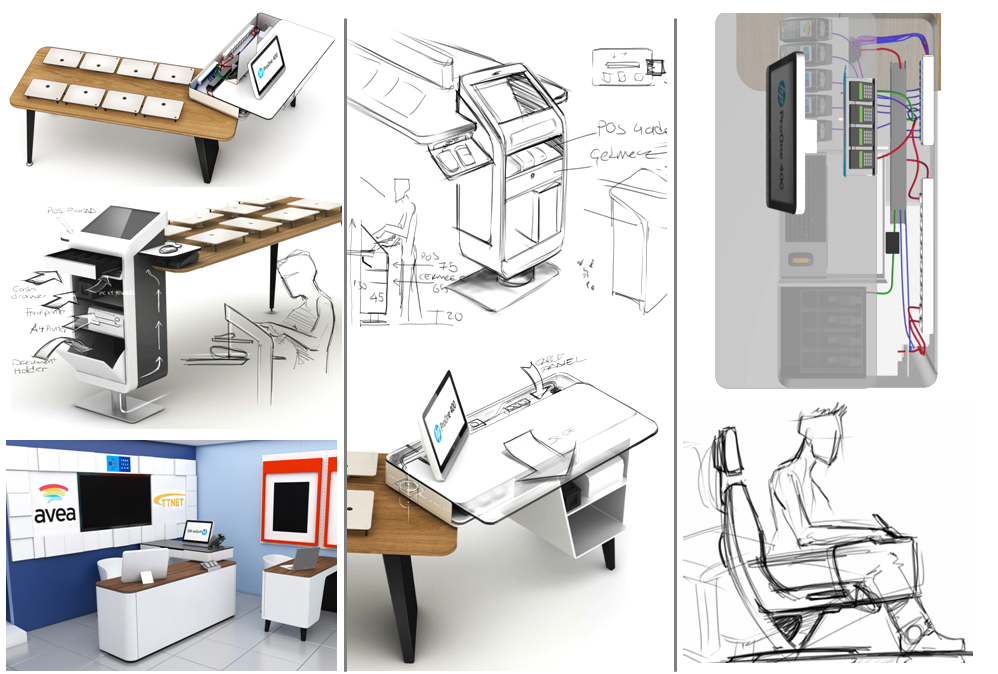 Due to our store design, a consumer can experience the devices at the tables and after the experience resolve their purchase decision at the same table. With an approach which ends the application of cash registers at a single point, each table in the store solves operations such as device display, device experience, and sales.
In addition to serve all kinds of information and communication technology services, Turk Telekom Customer Centers (known as TTMM) are planned to perform actions such as receiving customer complaints. There, customers would pay their bills and change their phone tariffs as well. TTMM centers will also sell a variety of electronic products from devices to accessories, and televisions to drones.
Store Renewal Provides At Least 10% Increase in Turnover
Turk Telekom stores are usually located on the main streets, shopping centers and airports. The interior design of these stores are quite remarkable, they invite users inside. These stylish stores have now turned into a venue using latest technology and showcasing dynamic contents. With bright display screens, the stores lure customers in.
With its 179 years of deep-rooted history, Turk Telekom offers mobile, fixed voice, broadband and TV services from a single point. The company restructures its products and services under "individual" and "corporate" business units and with a customer-oriented approach. In general, the brand has a rich variety of products in terms of mobile, fixed voice, broadband, and TV services in addition to its extensive broad service network all over Turkey.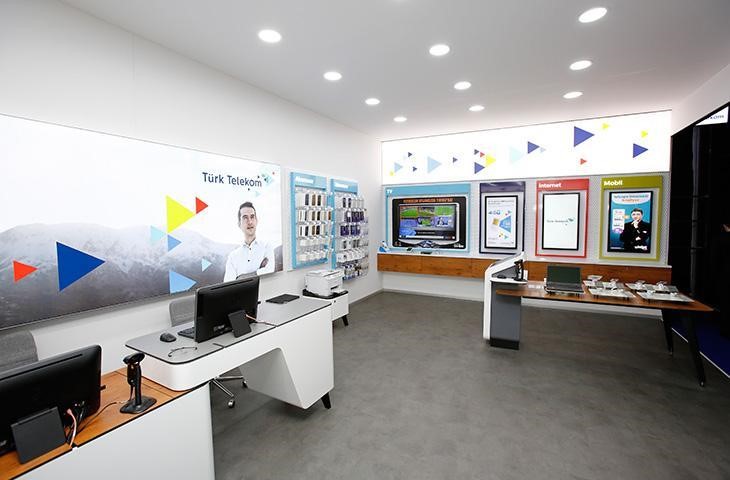 The company brought products and services of Avea and TTNET together under one roof, and went by the name of Turk Telekom from January 2016. Turk Telekom stores now convey the brand's product and campaign information to visitors with instantly updated content via screens. For example, marketing contents such as product and campaign information are broadcast on all screens simultaneously and quickly in eyecatching live broadcast format instead of static posters.
Feel At Home with This Retail Design
The deep-rooted brand attaches importance to experience retailing and divides all the walls in its stores into sections such as accessories, chargers, experience, music, Tivibu, and new devices. With this method, Turk Telekom stores quickly provide the product or experience that the visitors are looking for. For example, in the seat area specially designed for Tivibu, users can use the remote control and channel surf or use the smart TV technology.
Special and personalized offers of Turk Telekom represents the new generation of retail store design in Turkey. These stores all over Turkey with the same design aim to make users feel at home with their materials, services, and product experiences.