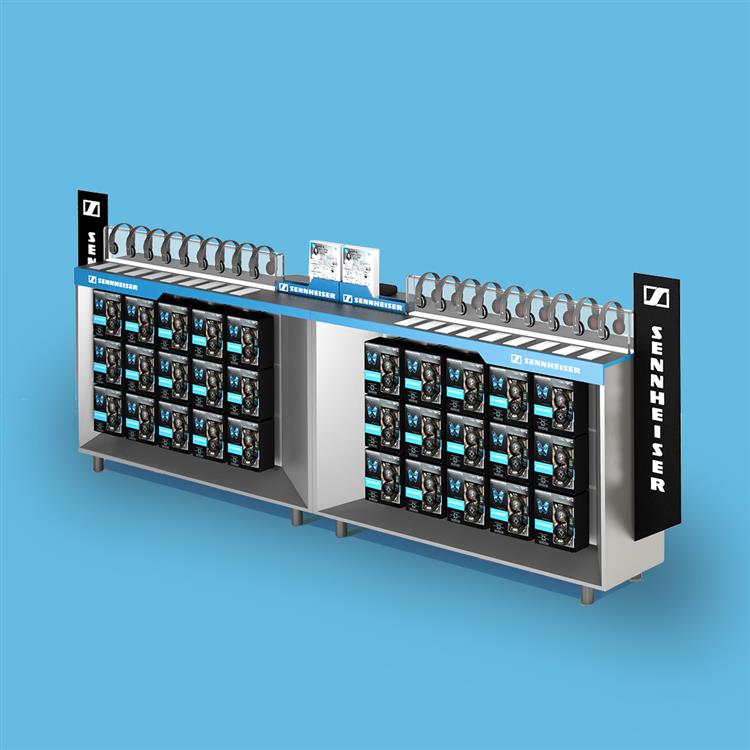 Sennheiser Stands
Customer

Sennheiser Turkey, Istanbul

Year

2016

Services

Industrial Design, Design Engineering, Rapid Prototyping, Production Management, Quality Management
Product Display Stands
Sennheiser is one of the world's best headphone and microphone manufacturers. The company aims to provide the best experience to music lovers. As Arman Design, we designed a product display stand for customers who want to experience the high quality Sennheiser products in the store. These sales and display units are designed to create mobile promotional spaces for the brand. Our design agency always thinks about brands and customers, and ensures the best display of products with specially designed Pop & product display stands.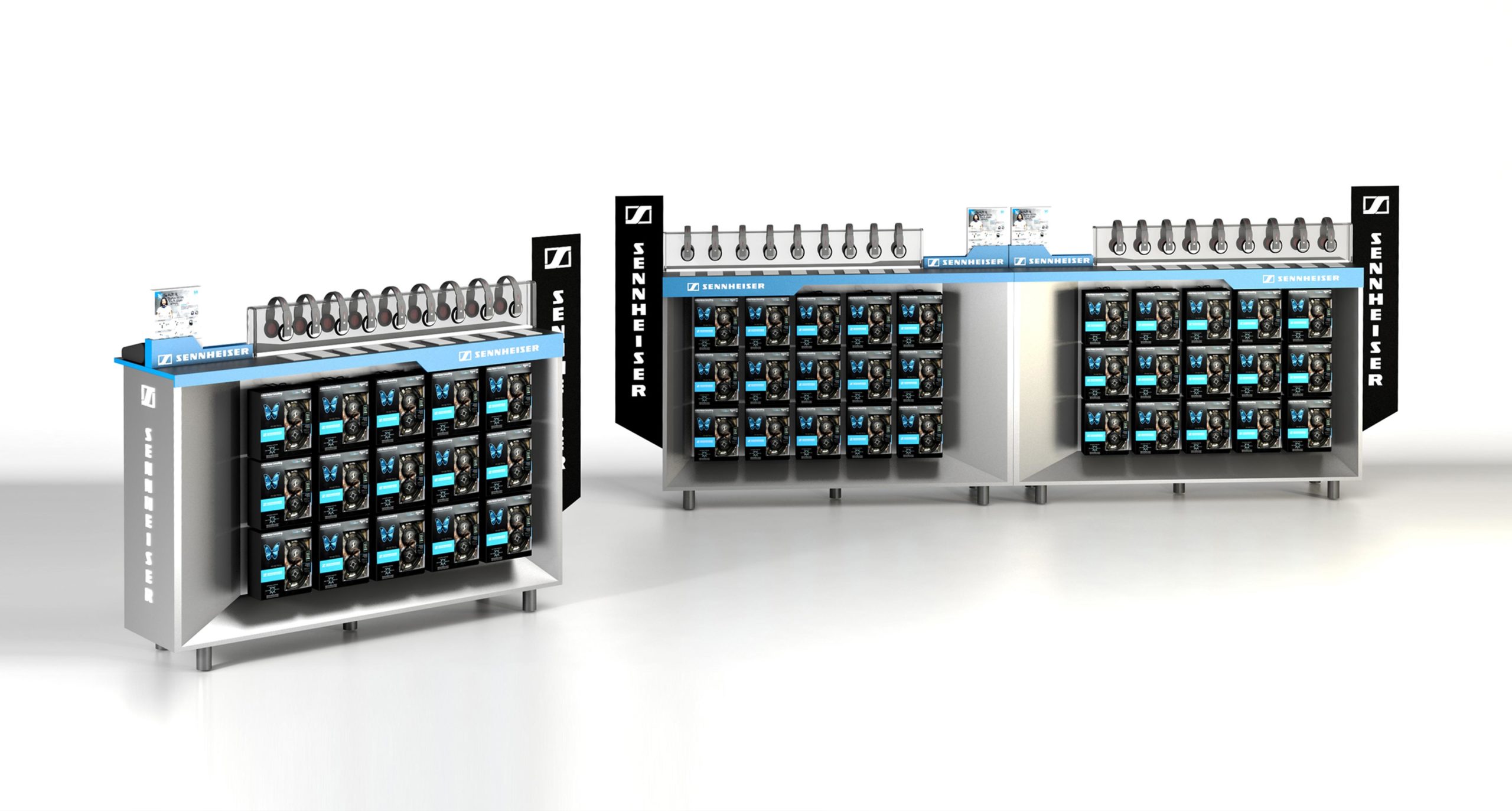 What is a Display Stand?
The product display stand helps many companies which would like to strengthen their brand identity. A stand creates a functional area and defines the brand. In general, product display stands help to exhibit the brand's product in exhibitions, fairs, conferences, and seminars.
Display stands are one of the best ways to showcase how you position your brand and your company to visitors. With product display stands, you can interact with your target audience face to face and increase brand awareness.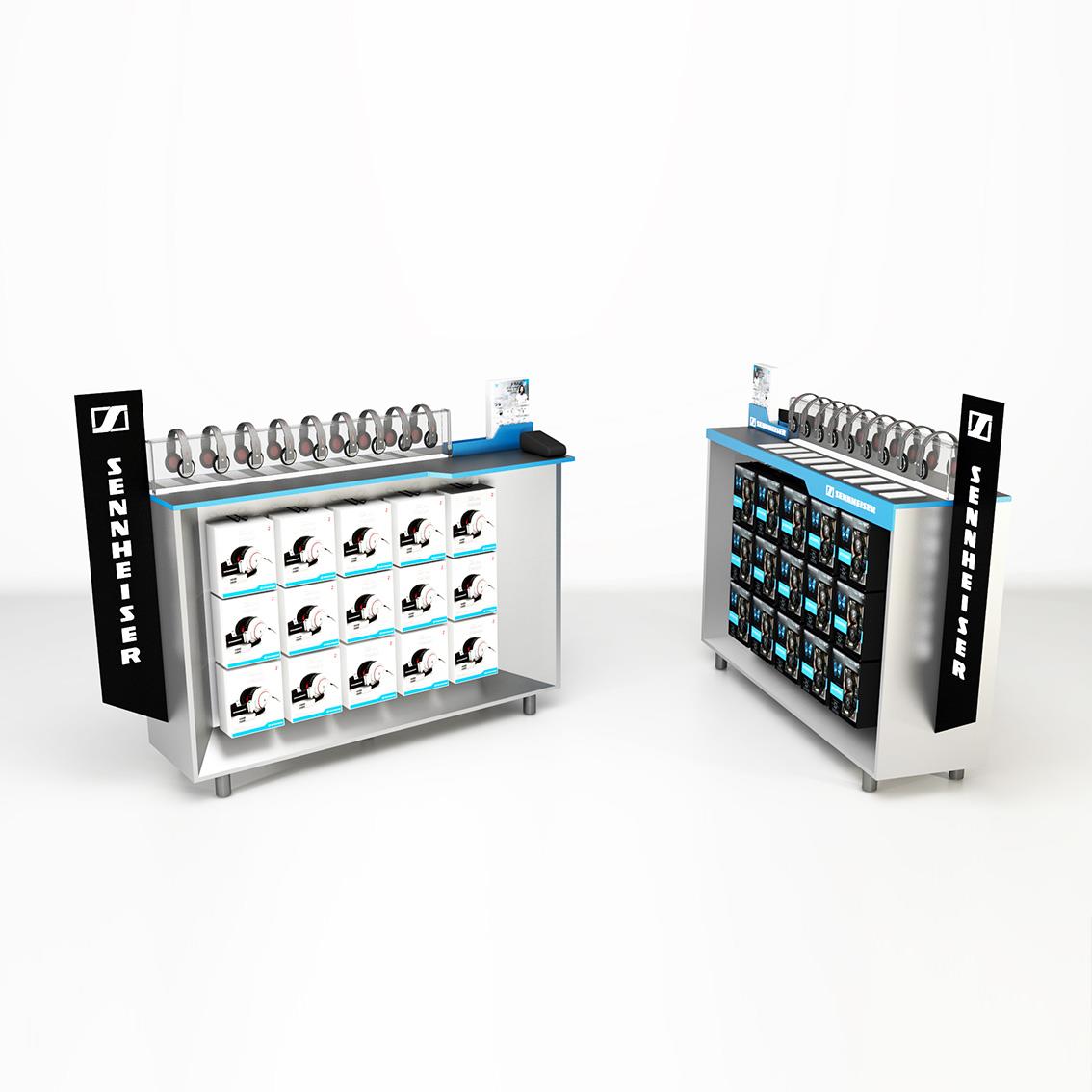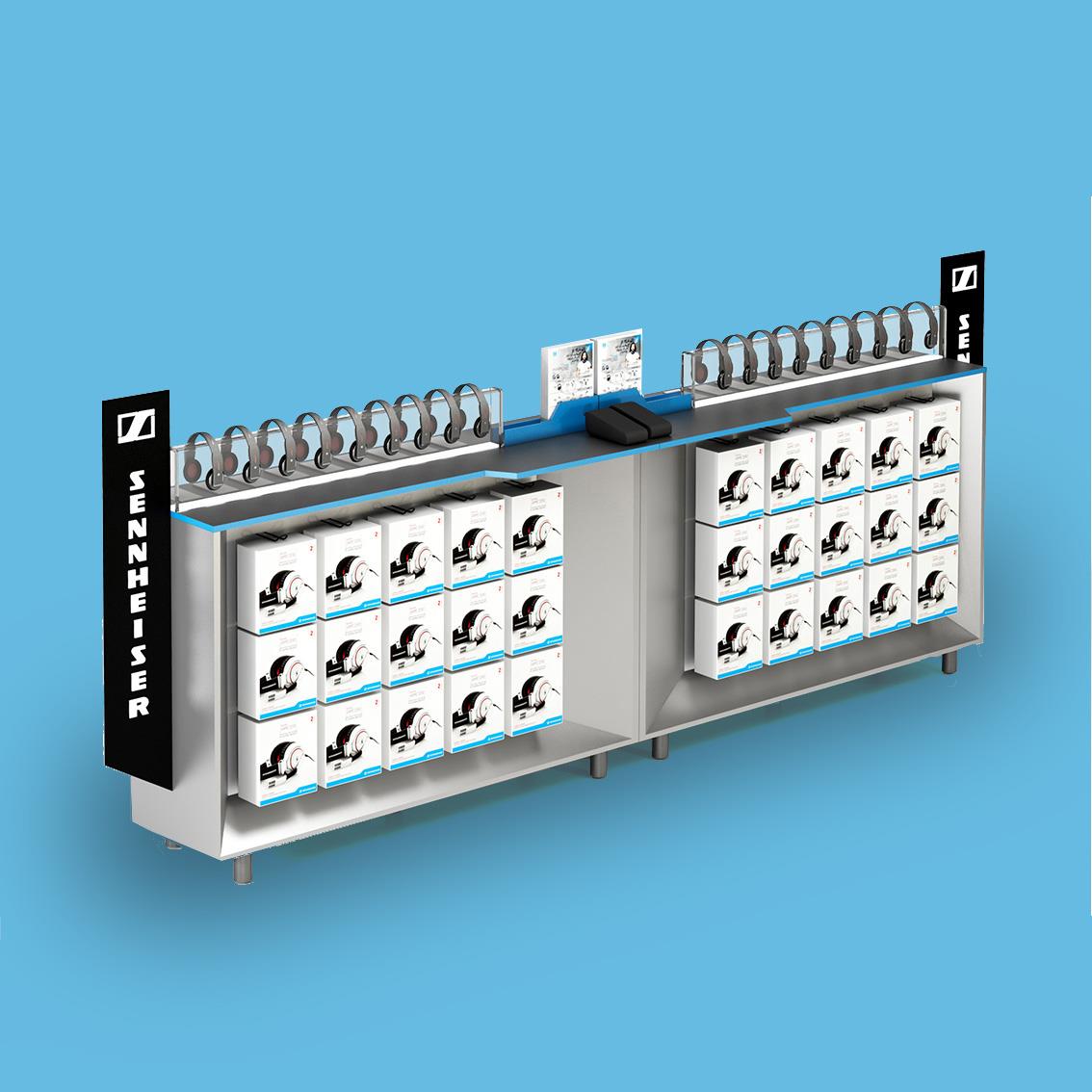 A Great Display Stand Design
Of course, you can only achieve these goals with a great display stand design. First of all, from a functional perspective, product display stands should focus on what the consumer wants to buy. The goal of a brand and company with stands is to attract the attention of users. Therefore, design elements such as color, typography as well as graphic design should be used properly. By designing Sennheiser headphone stands, we reflected the brand in the best way possible and put an emphasis on the customer experience.
To use a display stand effectively, you should choose an area that reflects the message your brand wants to convey best. Then, you need to decide on the products which will be displayed. The chosen products must be placed well. Displaying products suitable for sale, as well as having a unique design enable display stands to be distinguished from others.
Despite the widespread use of e-commerce sites, physical locations and interactions with customers are still significant. Therefore, a great display stand design which draws the attention of visitors allows your business to stand out from other competitors in the market.