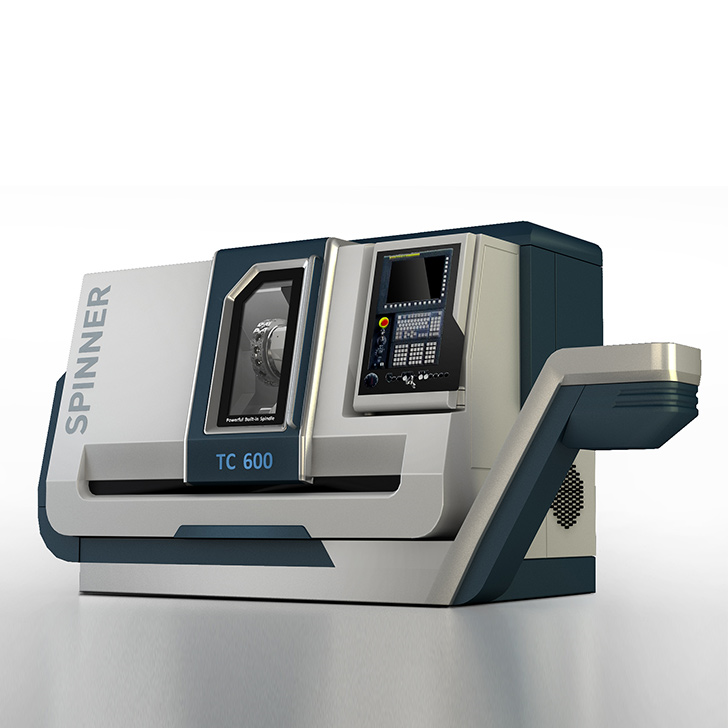 TC-600 CNC Turning Machine
Customer

Spinner, İstanbul

Year

2014

Services

Concept Design, Industrial Design
Industrial Equipment Design
TC – 600 CNC Turning Machine's monoblock rigid cast design makes it compact, thus taking up less space. The machine can connect up to 16 + 16 stations and is able to travel at all stations. Due to the addition of hardened and grinded slides for vibration and descending in this industrial equipment design, precise work is possible in multiple axis.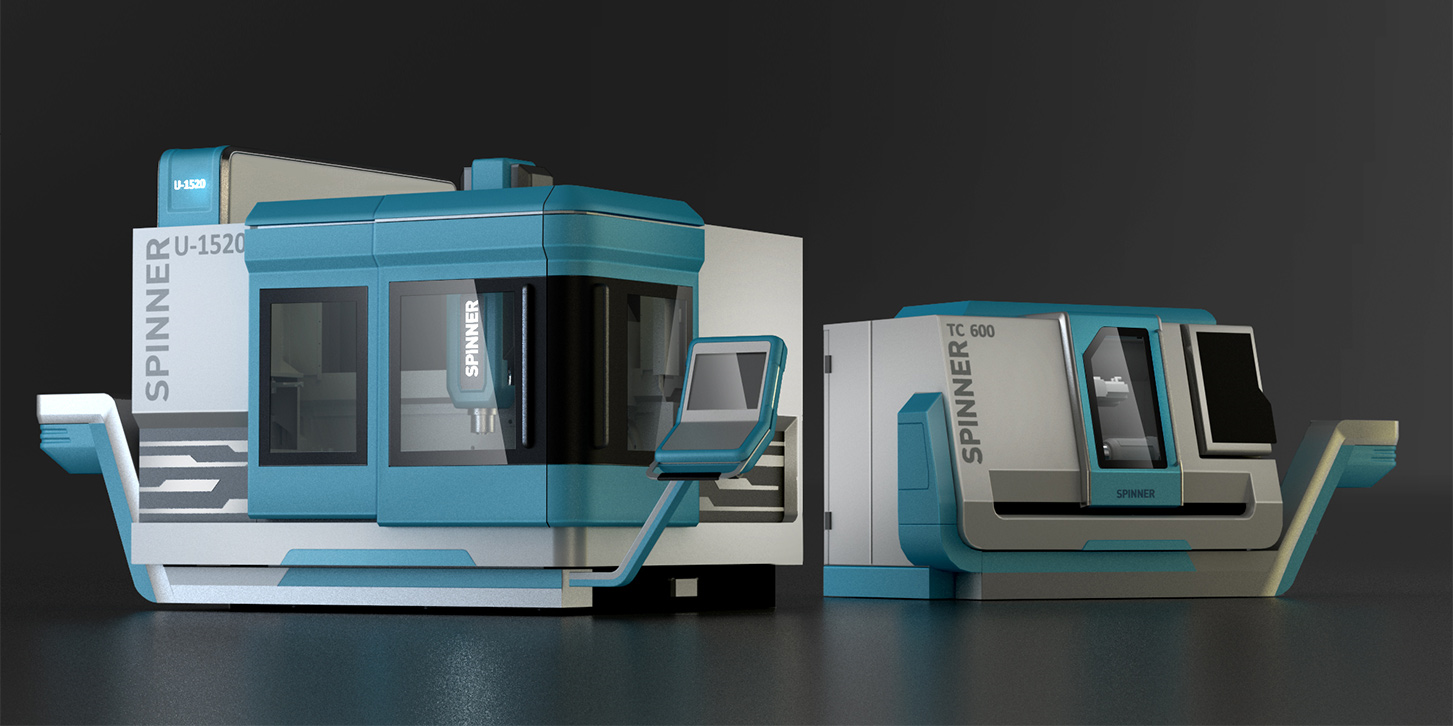 The control panel of the TC – 600 CNC Turning Machine stands out with its 24 " Multitouch screen, 3D Simulation feature, visual aided tool management and high machining accuracy.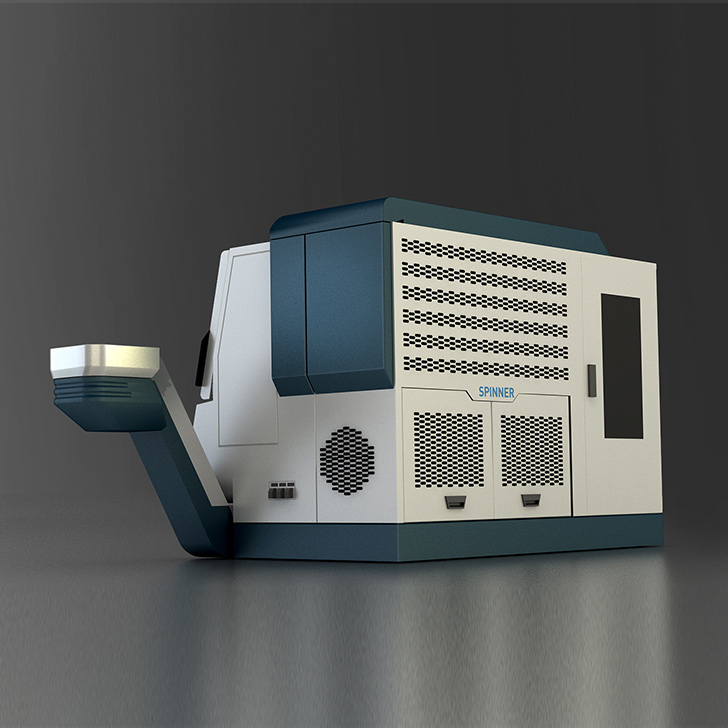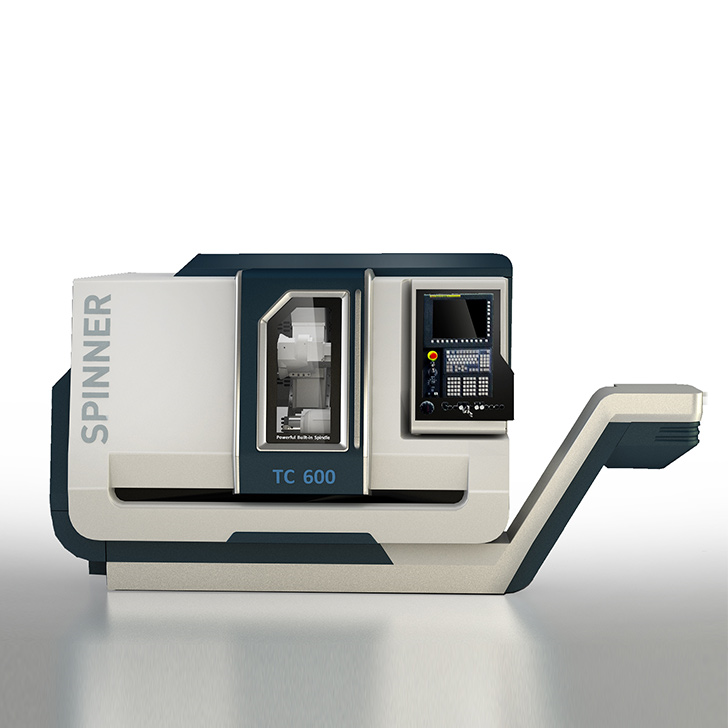 This turning machine adds strength to the manufacturers in Turkey and all over the world due to its big turning diameter and large working area. Its standardized integrated loading systems available for chucking operations also provides ease of use.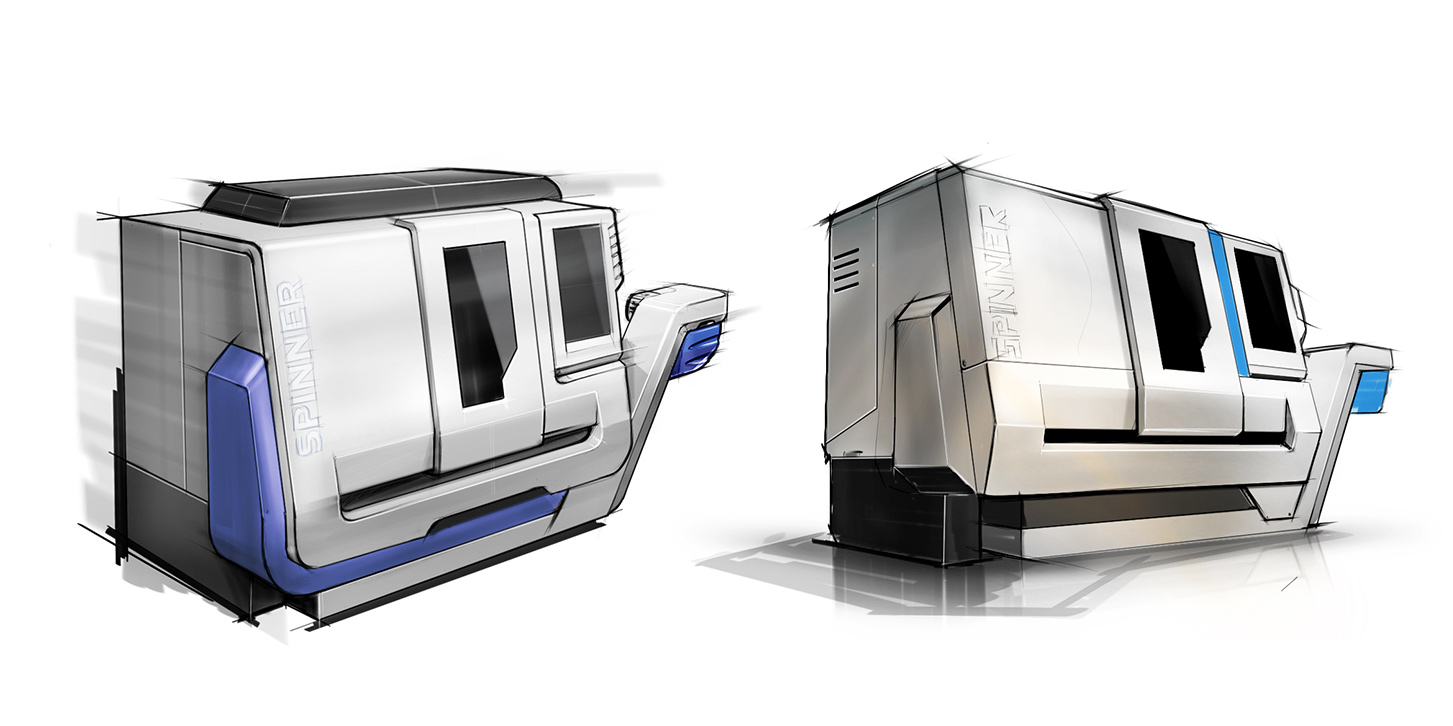 The specially designed Spinner turret provides high turning and milling performance due to the tools used in all 12/16 stations. These long-lasting devices provide minimal service maintenance.